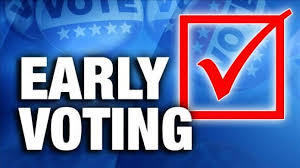 Tired of being an afterthought in presidential primaries California this year will host its primary on March 3rd, on what has come to be known as "Super Tuesday", together with 15 other states. The states and delegate counts are as follows:
Alabama (52)
American Samoa (6)
Arkansas (31)
California (416)
Colorado (67)
Democrats Abroad (13)
Georgia (105)
Massachusetts (91)
Minnesota (75)
North Carolina (110)
Oklahoma (37)
Tennessee (64)
Texas (228)
Utah (29)
Vermont (16)
Virginia (99)
With 1,439 delegates to award, and 1,885 delegates needed to win on the first vote at the Convention, it's a BIG day, especially for California voters.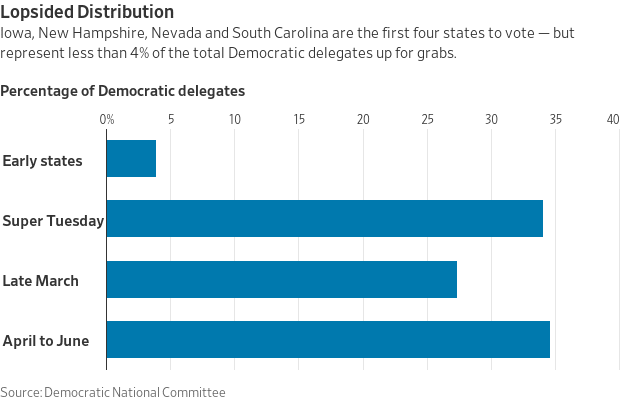 In the days leading up to Super Tuesday, four other states will hold first-in-the-nation primaries or caucuses where a paltry-by-comparison 155 delegates are up for grabs:
Iowa (41) on February 3
New Hampshire (24) on February 11
Nevada (36) on February 22
South Carolina (54) on February 29
According to the California Secretary of State's Department of Elections in the 2018 U.S. House and Senate primary, 67.70% of the votes cast were by absentee (mail in) ballots. That's more than 2/3 of the votes cast.
Personally, I prefer to cast my vote in person. In San Francisco, there's a polling place in every precinct. My polling place is just across the street, four doors down. The Department of Elections has multiple booths open across from its offices in the basement of City Hall starting with the mailing of absentee ballots. In San Francisco, it's easy to vote in person. But if you prefer to cast your ballot in the comfort of your–wherever– here are some things to think about.
STRATEGERY: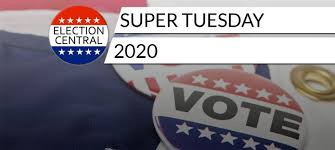 No Party Preference vs. Registering With a Party Affiliation
If you've registered as belonging to a political party, you're all set. There's nothing more you need to do other than, perhaps, check your registration status. But, if like 26.7% (5.4 million) Californians, you've registered as NPP, or No Party Preference, you've got a little more work to do, especially if you're voting by mail. (By the way, there are more voters registered as NPP than as Republicans, 23.6%.)
In California, only Democrats, American Independents, and Libertarian parties allow us NPP'ers to vote for their candidates in a Presidential election year. Republican, Green, and Peace and Freedom parties do not. If you want to vote for these candidates, you'll need to change your voter registration to do so whether you vote by mail or in person. Here's how. The deadline is February 18.
In the 15 counties conducting their elections under the model laid out by the Voter's Choice Act, you won't have to ask for a vote-by-mail ballot; it will be sent automatically, but you'll still need to notify your elections department which ballot you want.
My partner and I are both registered as NPP. I vote in person, but he votes absentee (by mail). I simply walk into my polling place and request a Democrat ballot. End of story.
But my partner, in order to ensure that he gets the correct ballot, has other steps to complete.
First, back in December the state department of elections mailed out a purple postcard with instructions to check off the appropriate ballot and mail it back. If you did, you're good. However, he didn't. What now?
If you have the card, fill it out and mail it back.
If you get a ballot with the wrong slate on it, contact your county election office and ask for a replacement ballot.
Remember, you can always go to a polling place on election day to exchange your ballot for the one you want to vote.
The deadline to request a vote by mail ballot is February 25, a week before the election.
Remember, if you're not registered to vote, you can still register, in person, on Election Day.
WHEN SHOULD YOU VOTE?
This year, especially for those who vote on Super Tuesday, that is the golden question.
Many people prefer to vote as soon as their absentee ballot arrives, just to get it out of the way. But, with such a broad spectrum of candidates to choose from, especially on the Democratic ticket, is that such a good idea? I don't think so, and here's why.
California generally mails out absentee ballots about 30 days before the election. That means Californians voting by mail should be receiving their ballots around February 3rd, the same day as the Iowa caucuses and prior to New Hampshire, Nevada and South Carolina.
With a dozen candidates vying for the nomination, many of them are bound to drop out of the contest at some point or another. Several drop out early, many times after the first or second round of voting. We can rest assured that by Super Tuesday, March 3rd, the field will be smaller, possibly much smaller.
Rushing to post your ballot before the first 4 contests have been settled–sometime after February 29th–could very well mean that you'll be voting for someone who has dropped out of the race.
Listen, absentee ballots can be mailed up to election day in California, and they can be dropped off in person at any polling place. This is an important election, maybe even historic, where Californians have the real opportunity to change the course of history.
In California, absentee ballots can be requested up to 7 days prior to the election. This time around, that's February 25, 2020. If you're one of the growing numbers of California voters who'd like to vote by mail, here are instructions on how to sign up for absentee ballots, but by all means . . .
DON'T WASTE YOUR VOTE BY VOTING TOO EARLY!
In case you were wondering . . .