Today, once again, I find myself flummoxed. Completely flummoxed. This is the story that just will not go away and there is no one to blame but those around whom the story swirls. Just a day after Junior assured the world on Fox news that all of the information about his meeting with the Russian lawyer was out, we learn that there were up to 3 more people, including a former Russian intelligence operative, now a US citizen and Russian lobbyist in the room. (And by the way, that's all the same person.)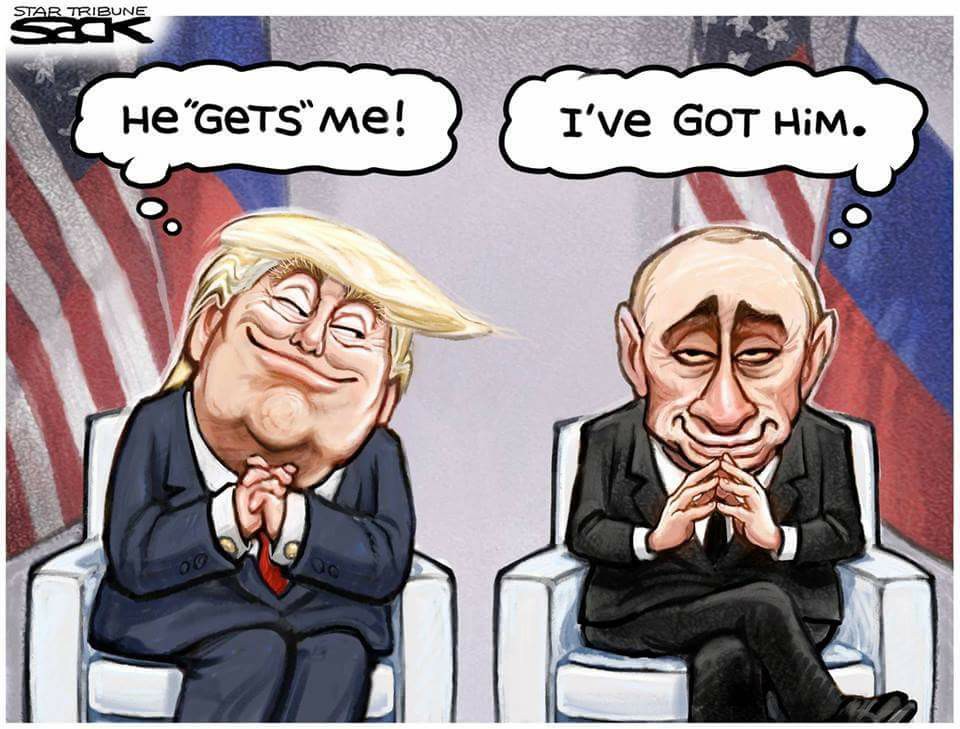 Just yesterday, the Washington Post published the following headlines:
And then there are today's WP headlines:
And the following Post opinion pieces:
(If you read all these pieces, the Post is gonna hit you up for a subscription, just so ya know. But it's worth it, so pony up the $7/month already.)
Nevertheless, Junior assures us that even though he was promised dirt on Hillary Clinton, the Russian lawyer did not have the promised information and instead wanted to talk about Russian adoptions. "Nothing" came of the meeting according to Junior.
So why is it problematic for 3 highly placed presidential campaign personnel to meet with a Kremlin associated lawyer to talk about adoptions?
According to a July 10 story in the New York Times,
From the Russian perspective, "adoptions," as an issue, means more than parents adopting children. It means an end to sanctions and a return to a sunnier era in United States-Russia relations, an issue that is core to Mr. Putin's agenda and that the younger Mr. Trump's father had, at the time of the meeting, promised to bring about.
How are the adoption of Russian orphans and sanctions tied together, you ask? In 2012, Congress passed the Magnitsky Act that freezes the assets held in the United States by Russian officials responsible for human rights abuses. The law was named after Sergei Magnitsky, a young Russian lawyer who died in pretrial detention after exposing a $230 million tax-theft scam perpetrated by Russian officials according to the Times.
In retaliation, Putin froze all Russian adoptions–even those which were in progress at the time. Putin has used the freeze as leverage to get the sanctions lifted to no avail. It is no wonder then, with a Republican presidential candidate who seemed warm to Putin and to Russia, that an emissary would be sent to feel out the campaign on the issue.
Remember, there is only "one president at a time" so for a candidate, or for a candidate's campaign officials (Kushner, Manafort, and Junior) to discuss–or at least potentially discuss–softening of sanctions, is highly improper. Let's not forget that it was the same sort of discussions that resulted in Mike Flynn, former NSA director, to get booted out of his job.
One thing is certain: there is more to come. The last shoe hasn't dropped, and the approval ratings continue to decline.
In case you were wondering . . .