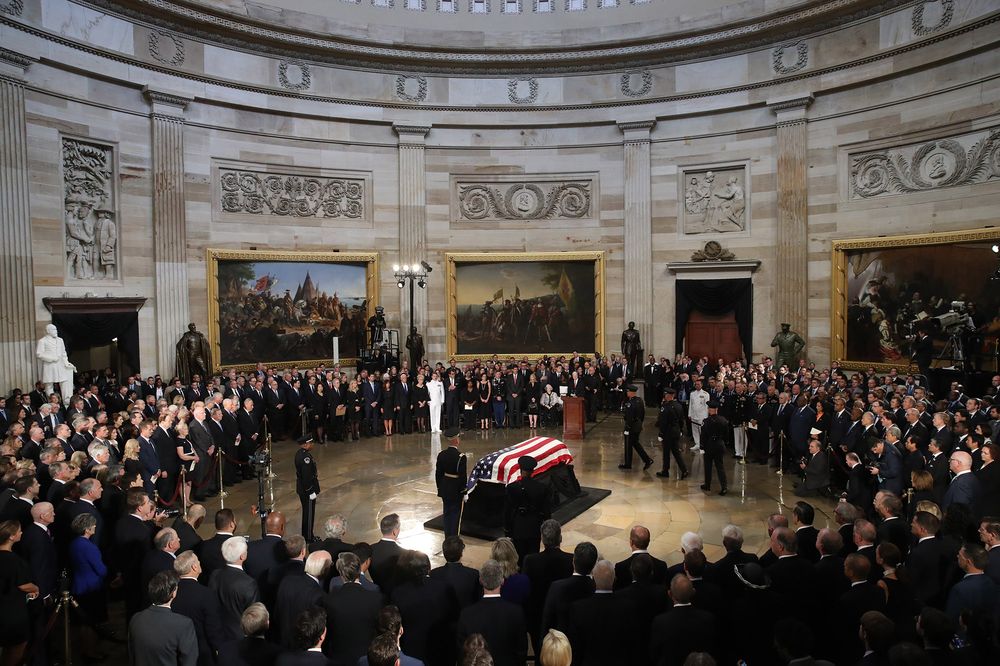 Friday, the remains of Senator John McCain of Arizona lay in state in the Rotunda of the United States Capitol. The media has told us that only 30 others have been so honored.
What does it mean to lie "in State"? There's the obvious part that someone really important has died and the public is showing its respect for the life of the deceased by making a big show out of his or her death by publicly displaying the remains, draping the coffin with a flag and having members of the military stand guard while members of the public walk past.
But did you know (and I'll bet you didn't) that there are other ways we show our respect to those who have passed away, who have lived lives deemed worthy of a show of public respect? Yep. They're called "Lying in Honor" and "Lying in Repose." So, what's the difference," you ask?
Thank you for asking!
In the United States, when the deceased person is placed in a location other than the Rotunda of the United States Capitol, like the Great Hall of the Supreme Court, they lie in repose, as was the case following the death of Justice Antonin Scalia in February 2016.[2] For example:
Supreme Court Justices "lie in repose" in the Great Hall of the United States Supreme Court Building.
Not everyone eligible to lie in state in the Capitol Rotunda does so. For instance, the body of former President Richard Nixon lay in repose at the Richard Nixon Presidential Library in Yorba Linda, California, Senator Edward Kennedy's body lay in repose at the John F. Kennedy Library in Boston, Massachusetts, and Senator Robert Byrd's body lay in repose in the Senate chamber at the Capitol.[4]
Anyone not from government whose remains are put in public view in a government building is said to be lying in honor, accompanied by a Capitol Police guard.
The United States Congress has created a manner similar to Lying in State to honor distinguished Americans who do not qualify for a lying in state designation. In the process of "lying in honor," the honor guard in the Rotunda is provided by the Capitol Police or another suitable source. [15][16]
Presidents generally lie in repose in the East Room of the White House before lying in state at the capitol.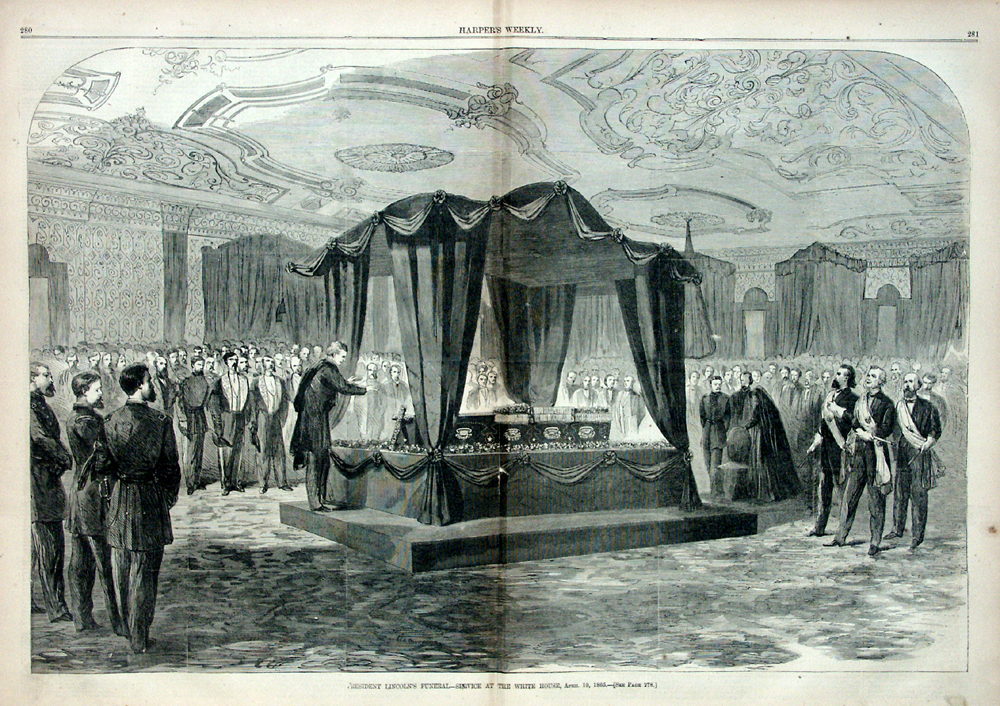 Very few individuals have received this honor. They include:
Other notable individuals, several of them being the Chief Justice of the United States, have lain in state in the United States Supreme Court Building while other individuals such as Ronald H. Brown, have lain in state in the Herbert C. Hoover Building.[19]
And so I wondered, "Who are those others who have lain in state at the US Capitol Rotunda?"
In case you were wondering also, here they are in chronological order, thanks to Wikipedia:
Oh, and what about that mysterious box draped in black fabric under the casket?